WAIT! One Last Thing…
Watch This Short Video Below
With the Traffic Generation SIMPLIFIED package you're getting all my DashNex Ambassador Program bonuses…
…so that you can drive ton of cheap, targeted traffic to your websites and stores, make serious money and come back for more!
HERE IS WHAT YOU'RE GETTING:
#1: Agency SIMPLIFIED Program

($397 value)
One of the key elements to get APPROVED by organizations like Facebook, Google, PayPal, and others is to represent yourself as a legitimate business from day one.
Agency SIMPLIFIED makes it happen for you.
Within minutes you will have a setup that every single decision maker in those organizations can understand and approve, giving you an equal opportunity to those who already has this in place.
Inside of the Agency SIMPLIFIED membership you're going to receive:
A fully D.F.Y. agency marketing website that includes:
A custom written marketing copy to convert your agency website visitors to active leads on your autoresponder
7 custom designed and optimized marketing pages to make sure you represent your business as an established agency and look professional from day one
Full set of in-depth step by step tutorials on how to launch agency website on your domain in no time at all.
The replay of my LIVE in-depth training on"How to Turn Your Agency Setup to Extra $1,000+ in Recurring Revenue Per Month" and do that with as little as a few hours of work.
With Agency SIMPLIFIED your online business will look professional from day one, even if you don't want to provide any services to any other businesses.
#2: DATA FUSION METHOD

($197 value)
Understanding how data translates to money online is probably one of the crucial elements of fast results.
With Data Fusion Method, you'll discover the most significant 'LOOPHOLE' when it comes to driving highly targeted traffic from Facebook.
To put it in short:the difference between you knowing the method and you not knowing the method is precisely the difference between you making money with Facebook or you wasting money.
Data Fusion Method is the most powerful training when it comes to Facebook traffic.
There is literally nothing else you need to learn, if you want to get lots of BUYERS from Facebook.
#3: NINJA TRAFFIC SYSTEM

($397 value)
If you want to make money online using FREE traffic, Ninja Traffic System is your shortcut.
Ninja Traffic System consists of two parts:
Ninja Traffic Method, which is a program that shows you how to use AUTOMATED CONTENT to generate FREE traffic to any offer online
Ninja Traffic Club, which provides 12 fully researched offers that you can promote using the NINJA Traffic Method.
With the Ninja Traffic System, not only you'll learn things like keyword research and affiliate keyword HACKING method…
…you will actually get a 5-figure masterplan how to strategically go from zero to at least $18,000 in revenue per year.
And all of that with AUTOMATED content.
Regardless of what you focus on to make money online, the ability to generate lots of targeted traffic is probably the most crucial skill you need to learn.
With Traffic Generation SIMPLIFIED package, you're getting the ULTIMATE shortcut to dominate both - FREE traffic & PAID traffic, and make serious money online.
Just click the 'Add to Cart' button below, add Traffic Generation SIMPLIFIED to your order and start to drive more traffic to your offers today.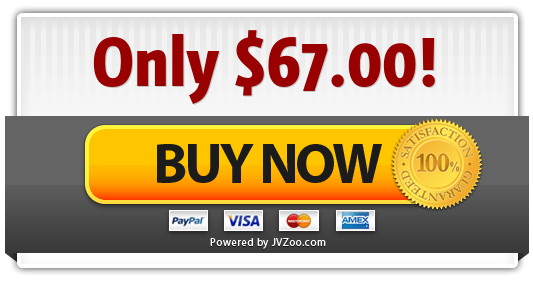 One Time (Normally $797)
And, of course, you have our 30-day unconditional 100% Money Back Guarantee!
Hurry! The Price Goes Up In…
You can't have too much traffic in your business!
Therefore, secure the access right now, drive laser targeted traffic to your offers and make more money today!
Complete your order here
No, thank you